McGree Art Gallery / Artist Owned and Operated Studio
Allison McGree has been based in Downtown Bozeman, Montana for over twenty years. Born and raised in Montana, her heart remains rooted in the mountains.
Her Paintings and Sculpted Reliefs are not simply depicting the thing she is creating, it is the emotion surrounding it.
McGree feels in color, both vibrant and subtle. She is endlessly inspired by nature. Impressions of both the natural and inner worlds flow onto her canvas in multiple layers and with emotive brushstrokes.
Each layer of her work is multifaceted. Oftentimes the work begins with a phrase, question, or desire that is written on the bare canvas. Thoughts, like a coin into to a wishing well, begin each artwork with intention. Layers of texture, color, and pattern evolve from there, hoping that your eyes stop to pause for a brief moment in time to feel your way through each artwork. She strives for the viewer to feel a connection to nature, to themselves, and to our world through her art.
McGree finds endless inspiration in the outdoors that she loves, and she loves to create.
Thank you for stopping by.
Now Accepting Commissions
Have a custom artwork created for you by Allison. After a free design consultation, Allison will help guide you toward the artwork of your dreams. Size, colors, and composition will be chosen based on your specific goals.
GET CREATIVE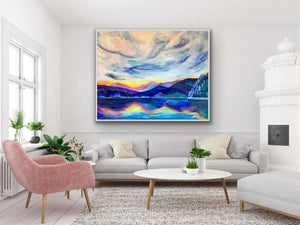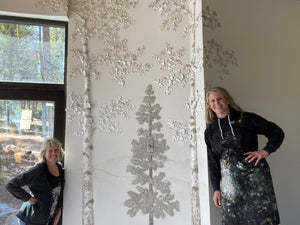 Sculpted Relief
Revolutionize the walls of your residential or commercial space with a custom Sculpted Relief installation. 
Contact me for a free quote and design consultation.
Learn More
Art Prints
Choose from a selection of high quality, artist grade art prints for your collection. See original works of art come alive on paper, canvas, metal, wood and more.
Shop Art Prints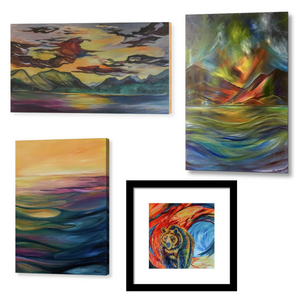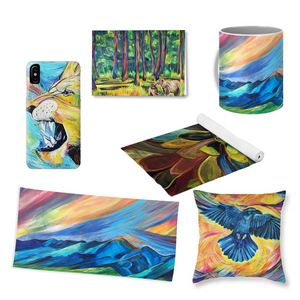 Art Gear
More ways to add some art for the home including stationary, home decor, phone cases and yoga mats! Shop all art gear here.
Shop Art Gear
"Art offers sanctuary to everyone willing to open their hearts as well as their eyes."
Nikki Giovanni