• art • art and wine • art at dinner parties • art-making • bozeman • Celebration of the Arts • creative • Dear Universe • goal • Great Beginnings • Hawthorne Elementary School • inspiration • McGree • montana • Montessori • Monument Valley • paint • party • Paw-Casso
"What you leave behind is not what is engraved in stone monuments, but what is woven into the lives of others."  -Pericles   What a busy week! New brushstrokes, new art lessons, LOTS going on! Let's begin with my own art practice this past week.  I continue to contemplate Monuments and how I want to represent them, how I feel about them. It's tricky because I don't want to JUST paint what I see.  I'm striving to share the soul of the place with you, the viewer.  These Monuments are beautifully warm and energetic landscapes...the dance between them, my brush,...
---
• aesthetics • art • art-hanging • design • fresh • interiors • McGree • montana • new art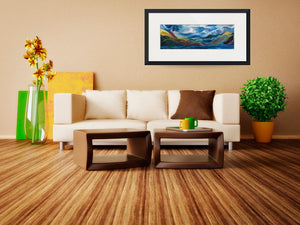 Quick DIY art-hanging tricks! Spring is in the air!  Get ready to freshen up your spaces with new color, new art, or a simple re-arrangement. On a budget?!   Take a look at my artwork and browse the work of MANY additional artists for great prices, high quality prints, and a satisfaction guarantee. http://www.imagekind.com/art/stunning/mcgree/artwork-on/fine-art-prints What is the best way to position my art? Measure the amount of wall space you have to work with and work out your arrangement on the floor. Don't forget to include lamps and wall sconces into your arrangement. Is my art going to be too...
---
• Bachelorette • Birthday • bozeman • Corks & Canvas • creative • Family • Fun • McGree • montana • paint • Paint and Sip • party • something new • wine • Wine Dine and Make Art • yes
Did you know that I teach a variety of private and group art lessons?!  :) And! TRAVELING ART PARTIES Off site private events can be booked ANYTIME! Grab your favorite people, some food, a drink of your choosing…and prepare for a great time! The painting time is approximately two hours of art-making fun.  NO EXPERIENCE NECESSARY! I will arrive early to set up and help with the painting clean up. – You choose the painting!  If you need help with inspiration, I would be happy to send you ideas. – There is a 10 painter minimum to come to you....
---
• art-making • bozeman • chalk • childrens room • free • home • interior design • kitchen • McGree • montana • something new • spring • walls • yes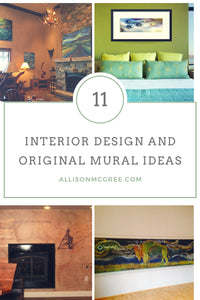 [gallery size="full" ids="1312,1313,1314"] The sun is out, days are longer, and color is returning to our lives!  What a fresh breath of air. Out with the old, bring on the NEW! Update your walls or office with a custom mural, painting, or print. Wild or calm, large or small... Nursery, hallway, or kitchen...let me help bring art into your world! Check out the gallery above for 11 ideas ranging from classroom collaborations, home decor, color at your place of business, and art in original places. Are you an interior designer?!  Contact me, I'd LOVE to work with you! Commissions welcome...
---
• aesthetics • art • art classes • art history • art parties • art-making • artist in residence • bozeman • creativity • education • growth • healing • healthcare • listen • make art • McGree • montana • neuroaesthetics • schools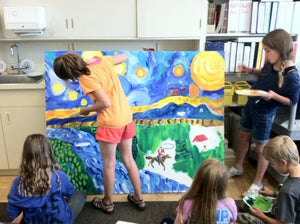 Art is important, for so many reasons.   Are you looking for more art in your life, or in are schools??  Read more to learn about the variety of residencies I provide. The arts help to expand cognitive abilities and develop creative thinking skills at a young age that will carry over through the process of education and into adulthood.  Creative problem solvers will be the next engineers, entrepreneurs, and innovative individuals.  We must train our students to succeed in education.  This means teaching to all of the various intelligences and allowing the most authentic voice of each individual to...