• art • buy art • collector • montana • MT • new art • try art • update
Now offering a stress free way to TRY out new art before you buy!! ***FREE ART BONUS!!!*** Free personal design consultations. Want to feel more confident that the painting you love and want will actually fit into your space BEFORE you buy!???   Will it look good on your walls?  Is the color right?  Is it the right size?     Collecting art is a commitment, I understand!  I want you to fall in love...and stay in love with my artwork.   Contact me and I'll send you an image of the painting you're interested in, photoshopped into your space, FOR FREE!  No...
---
• aesthetics • art • art-hanging • design • fresh • interiors • McGree • montana • new art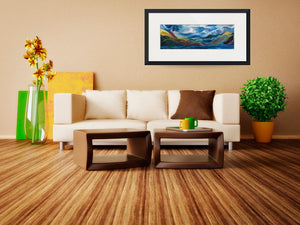 Quick DIY art-hanging tricks! Spring is in the air!  Get ready to freshen up your spaces with new color, new art, or a simple re-arrangement. On a budget?!   Take a look at my artwork and browse the work of MANY additional artists for great prices, high quality prints, and a satisfaction guarantee. http://www.imagekind.com/art/stunning/mcgree/artwork-on/fine-art-prints What is the best way to position my art? Measure the amount of wall space you have to work with and work out your arrangement on the floor. Don't forget to include lamps and wall sconces into your arrangement. Is my art going to be too...