• art • art and wine • art at dinner parties • art-making • bozeman • Celebration of the Arts • creative • Dear Universe • goal • Great Beginnings • Hawthorne Elementary School • inspiration • McGree • montana • Montessori • Monument Valley • paint • party • Paw-Casso
"What you leave behind is not what is engraved in stone monuments, but what is woven into the lives of others."  -Pericles   What a busy week! New brushstrokes, new art lessons, LOTS going on! Let's begin with my own art practice this past week.  I continue to contemplate Monuments and how I want to represent them, how I feel about them. It's tricky because I don't want to JUST paint what I see.  I'm striving to share the soul of the place with you, the viewer.  These Monuments are beautifully warm and energetic landscapes...the dance between them, my brush,...
---
• Bachelorette • Birthday • bozeman • Corks & Canvas • creative • Family • Fun • McGree • montana • paint • Paint and Sip • party • something new • wine • Wine Dine and Make Art • yes
Did you know that I teach a variety of private and group art lessons?!  :) And! TRAVELING ART PARTIES Off site private events can be booked ANYTIME! Grab your favorite people, some food, a drink of your choosing…and prepare for a great time! The painting time is approximately two hours of art-making fun.  NO EXPERIENCE NECESSARY! I will arrive early to set up and help with the painting clean up. – You choose the painting!  If you need help with inspiration, I would be happy to send you ideas. – There is a 10 painter minimum to come to you....
---
• art • bozeman • classes • holiday • Made in Montana • McGree • montana • November • open-house • party • sale • windows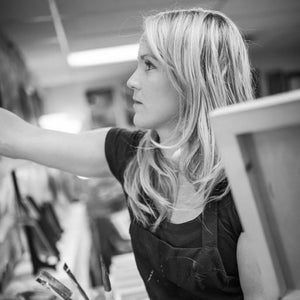 "There is something beautiful and revitalizing about autumn. When the leaves fall the world is surrendering. Letting go of the pieces and parts that can no longer serve in a positive way. Trees hold strong to their core and survive the storms; but every good tree knows that as time goes by, the leaves will come back and we all get to start again." This time of year forces a slowing down; shorter days, cooler temperatures, and change on the horizon.   Autumn is a season of transition in many ways. For me, it's a chance to remember to live...