• aesthetics • art • art-hanging • design • fresh • interiors • McGree • montana • new art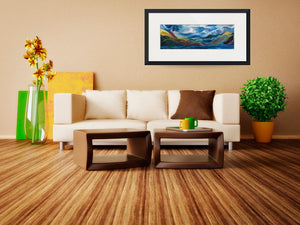 Quick DIY art-hanging tricks! Spring is in the air!  Get ready to freshen up your spaces with new color, new art, or a simple re-arrangement. On a budget?!   Take a look at my artwork and browse the work of MANY additional artists for great prices, high quality prints, and a satisfaction guarantee. http://www.imagekind.com/art/stunning/mcgree/artwork-on/fine-art-prints What is the best way to position my art? Measure the amount of wall space you have to work with and work out your arrangement on the floor. Don't forget to include lamps and wall sconces into your arrangement. Is my art going to be too...
---
• aesthetics • art • art classes • art history • art parties • art-making • artist in residence • bozeman • creativity • education • growth • healing • healthcare • listen • make art • McGree • montana • neuroaesthetics • schools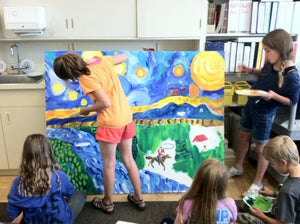 Art is important, for so many reasons.   Are you looking for more art in your life, or in are schools??  Read more to learn about the variety of residencies I provide. The arts help to expand cognitive abilities and develop creative thinking skills at a young age that will carry over through the process of education and into adulthood.  Creative problem solvers will be the next engineers, entrepreneurs, and innovative individuals.  We must train our students to succeed in education.  This means teaching to all of the various intelligences and allowing the most authentic voice of each individual to...
---
• aesthetics • art • art and fun • art-making • bozeman • creative • danielle laporte • faith • goal • grace • heart • life • listen • mind • patience • soul-satisfying • tony robbins • wisdom • yes
I am drawn to atmosphere and layers...in artwork, and in life.   Layers of questions, layers of color...overlapping and flowing together to create space. I am drawn to improvement of myself, my art, my everything.  At times, it's exhausting. On this Monday, I feel like I'm circling around a few messages and themes that the universe keeps bringing to my attention. Fear Doubt Faith Change Openness Potential Purpose Belief As with all learning and growth, seeking deeper understanding whenever I can is damn uncomfortable.  It's a dance of sorts, two steps forward and one step back.  Slow down to move fast....
---
• aesthetics • art speak • body • do you like it • mind • neuroaesthetics • own it • pupil dialation
Art is truly in the eye of the beholder. Art stirs up our emotional selves; love, hate, nostalgia... art affects each and everyone of us. Own it. Our senses are what respond to art even before our brains can react.  Our senses tell us what we like, approved of, are fearful of, or dislike.  This response is extremely quick and can be difficult to translate into words.  It is a feeling, an instinct, a rapid unconscious reaction.  Art making, participation, listening, and viewing are found as biological and emotional reactions in our senses.  The arts have very specific and complicated...