• art • art speak • art-making • bozeman • creative • Dear Universe • fine art • goals • inspiration • life • listen • mediate • Monument Valley • neuroaesthetics • paint • Painting • quotes • shine • slow is fast • yes
Contemplating Monuments "Go outside...amidst the simple beauty of nature...and know that as long as places like this exist, there will be comfort for every sorrow, whatever the circumstances may be."  Anne Frank My life has been a whirlwind of teaching, traveling, and art-business these last few weeks.  But I have finally found my way back to the easel.  Not nearly enough hours with paintbrush in hand, YET!  But space, time, and contemplation are a part of the painting journey. [gallery ids="1481,1482,1483,1484,1487,1476"] What is a MONUMENT?!     I often need Webster's help to dig up a simple definition...this one was...
---
• Bachelorette • Birthday • bozeman • Corks & Canvas • creative • Family • Fun • McGree • montana • paint • Paint and Sip • party • something new • wine • Wine Dine and Make Art • yes
Did you know that I teach a variety of private and group art lessons?!  :) And! TRAVELING ART PARTIES Off site private events can be booked ANYTIME! Grab your favorite people, some food, a drink of your choosing…and prepare for a great time! The painting time is approximately two hours of art-making fun.  NO EXPERIENCE NECESSARY! I will arrive early to set up and help with the painting clean up. – You choose the painting!  If you need help with inspiration, I would be happy to send you ideas. – There is a 10 painter minimum to come to you....
---
• art-making • bozeman • chalk • childrens room • free • home • interior design • kitchen • McGree • montana • something new • spring • walls • yes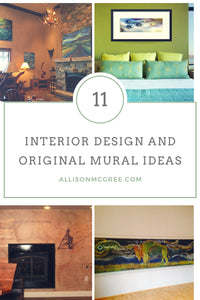 [gallery size="full" ids="1312,1313,1314"] The sun is out, days are longer, and color is returning to our lives!  What a fresh breath of air. Out with the old, bring on the NEW! Update your walls or office with a custom mural, painting, or print. Wild or calm, large or small... Nursery, hallway, or kitchen...let me help bring art into your world! Check out the gallery above for 11 ideas ranging from classroom collaborations, home decor, color at your place of business, and art in original places. Are you an interior designer?!  Contact me, I'd LOVE to work with you! Commissions welcome...
---
• aesthetics • art • art and fun • art-making • bozeman • creative • danielle laporte • faith • goal • grace • heart • life • listen • mind • patience • soul-satisfying • tony robbins • wisdom • yes
I am drawn to atmosphere and layers...in artwork, and in life.   Layers of questions, layers of color...overlapping and flowing together to create space. I am drawn to improvement of myself, my art, my everything.  At times, it's exhausting. On this Monday, I feel like I'm circling around a few messages and themes that the universe keeps bringing to my attention. Fear Doubt Faith Change Openness Potential Purpose Belief As with all learning and growth, seeking deeper understanding whenever I can is damn uncomfortable.  It's a dance of sorts, two steps forward and one step back.  Slow down to move fast....